---
---
Egon's Vivarium

2007.12.18


click here to see the largest pictures page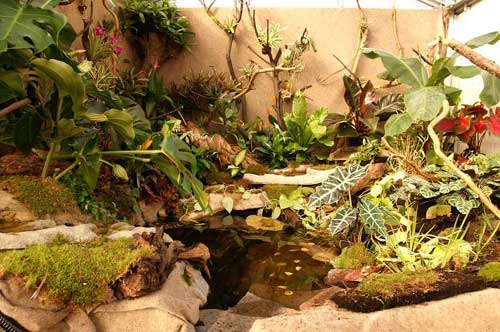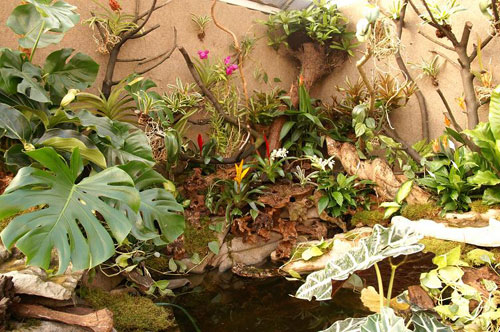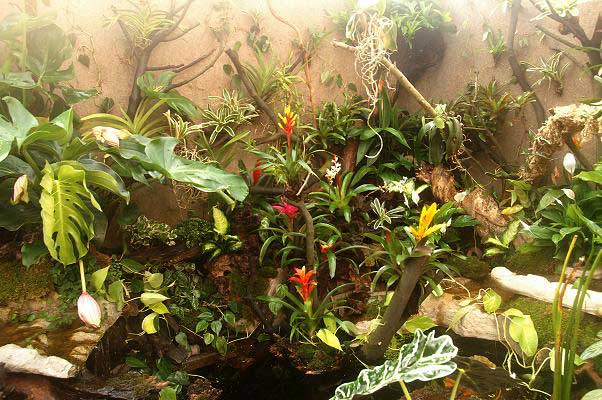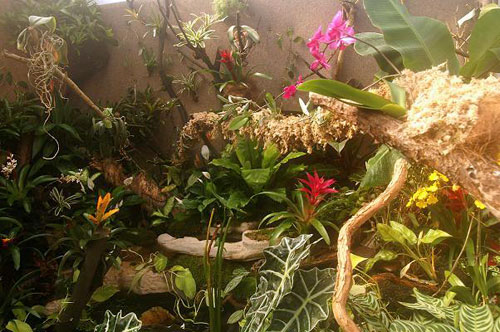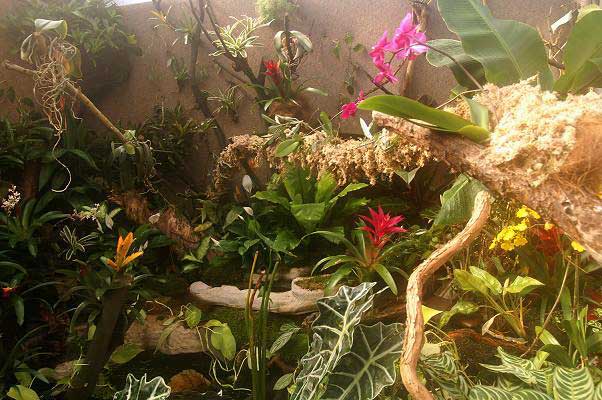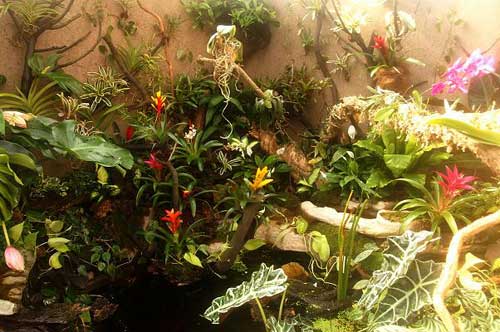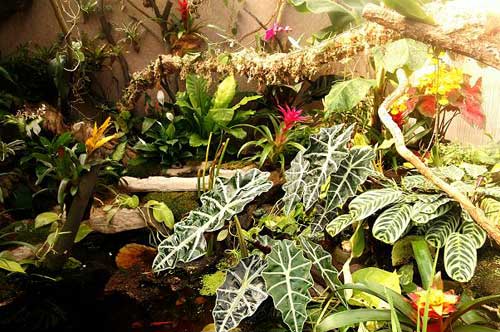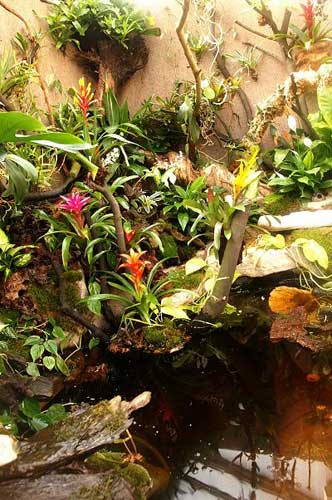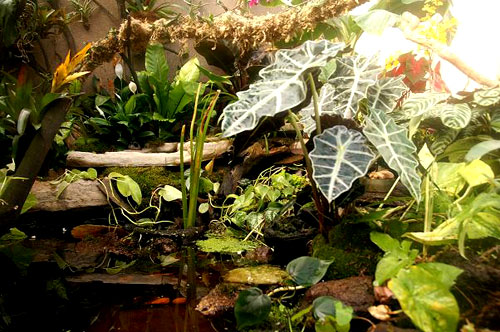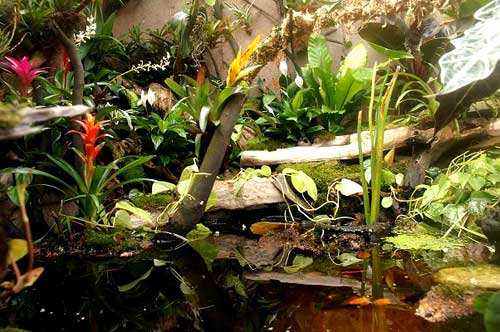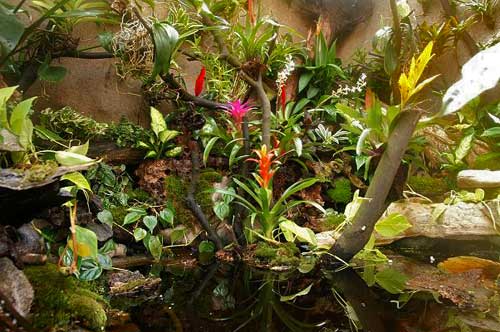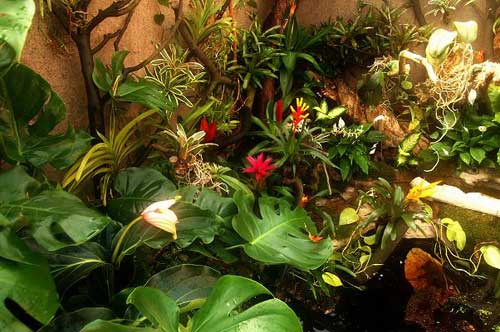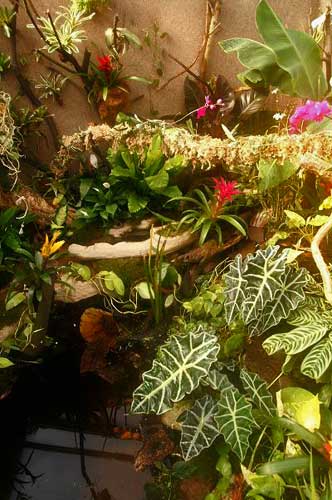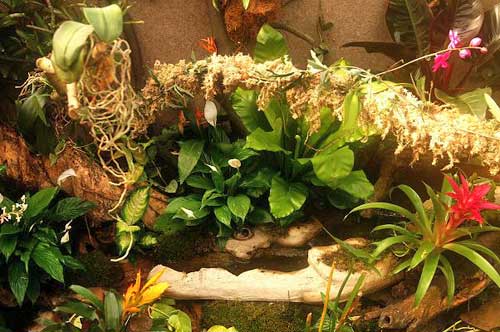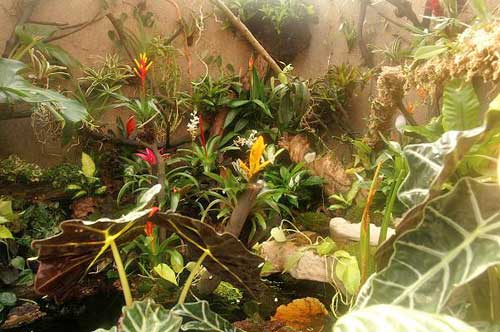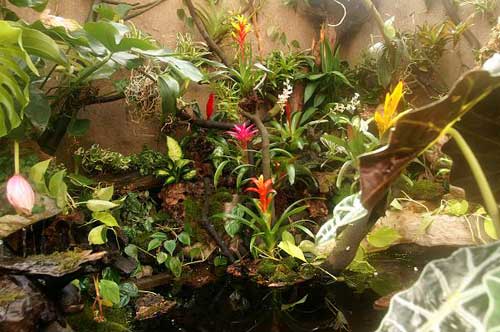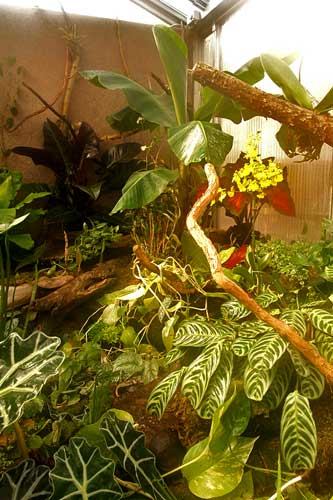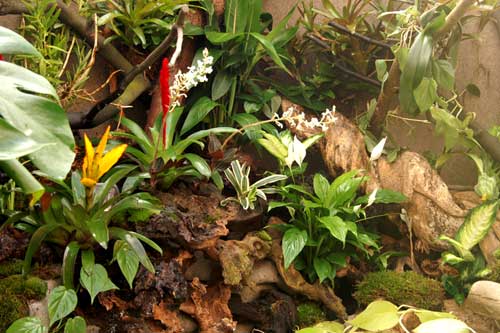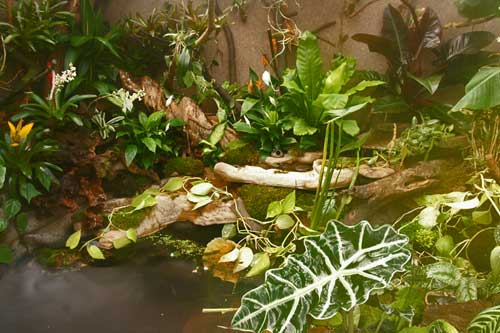 vspace="1">

click here to see the largest pictures page
Hello Jun,
Perhaps you remember me, Egon from the Netherlands !!
I was very pleased to see that al my pictures of my tank and frogs are still on your site !!
The last one's on jan.15th 2004 !!I wrote you that the bottom of my tank broke down and i fixed it and redecorated it.
Soon after I sent you the last pictures the bottom cracked for the second time !!!
After that i decided to stop with the largest tank and the room were the tank was in is now a bedroom for my daughter!I kept some frogs in two smaller tanks for about 3 years and was planning to start something new!
And.... last week I finished to decorate a greenhouse in my backgarden !
I have to experiment for the coming winter if its possible to keep poison frogs otherwise i try something else if i cant keep it warm enough. ( Perhaps mantella's,bombina's or treefrog species).
Anyway, I am back in the frogbussiness and will send you pictures how everything will go in my greenhouse.( 3.20 m by 3.00 m and 2.30 high).
Off course i send you the first pictures but the plants must recover first after i took them out the two small old tanks but you have a nice impression how it looks like now !
( 3 leucomelas,two auratus,5 tricolor )
With best Regards,
Egon
The Netherlands
---
back to Wild Sky Home
mail to wild sky
---