---
---
Scott A.H's Vivarium

2007.9.4


click here to see the largest pictures page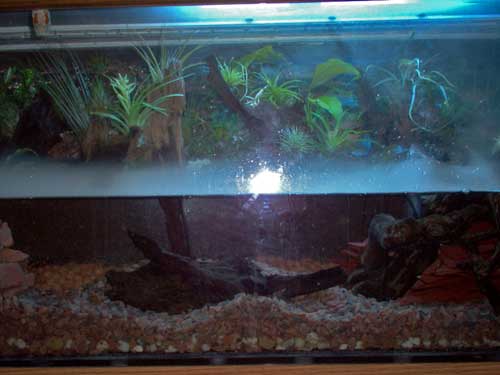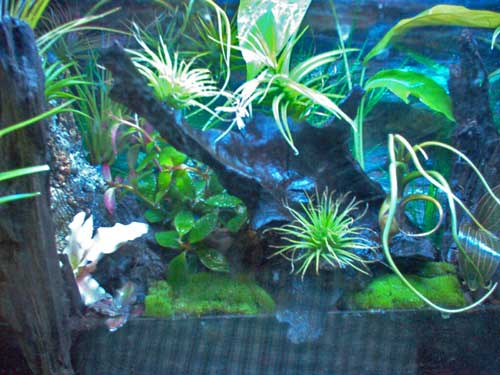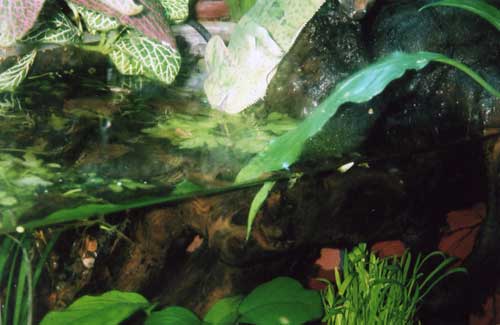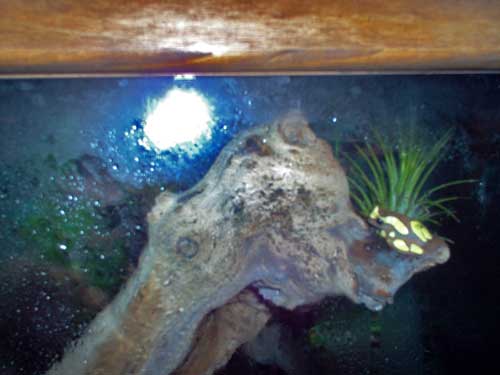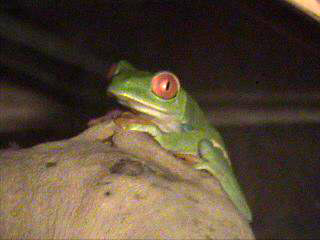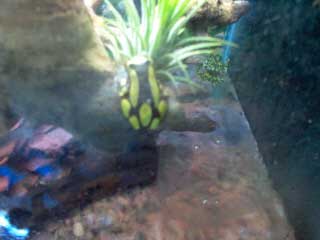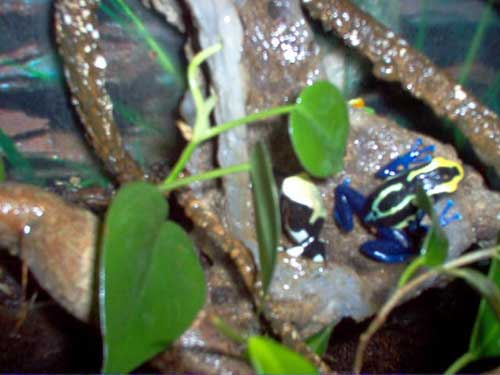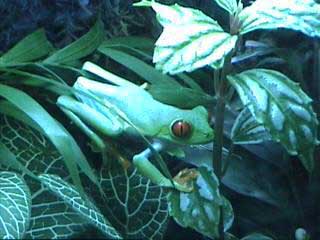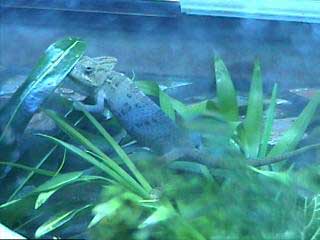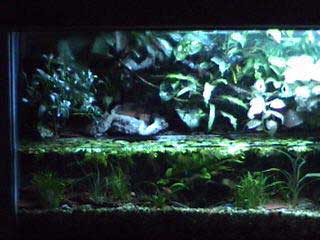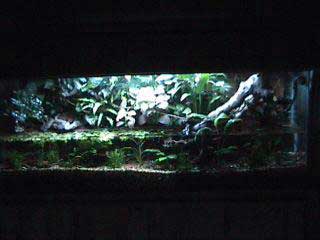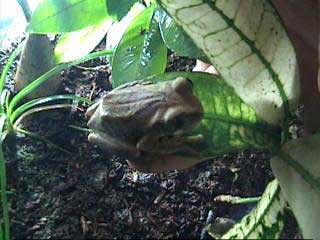 click here to see the largest pictures page
Here are a couple of pics you might like.
There are two different vivariums in these pics but they both look very simiar.
My name is Scott H. from Overland Park, KS.
I am 24 and my wife 26 have been doing this for about 5 years now.
Our inhabitants include: 4 Clown Treefrogs, 2 Redeye Treefrogs, 1 Green Treefrog,
1 Tiger Leg Monkey Frog, 1 Mozambique Reed Tree Frog, and 1 Chameleon, and 2 Poison Darts.
We are in the process of building a new acrylic tank to make a new home for everyone.
I will post more pics when I get it up and going, new dimensions will be 48w x 40h x 13d.
---
back to Wild Sky Home
mail to wild sky
---